About me
How I went from being in a Wilderness of Woe to beginning to live a Thriving & Fulfilled Life in my 40s & 50s!
Before I found my way to where I am now, I had a journey to go on. A journey full of highs, lows and in-betweens, of struggles, achievements, failure, success.
Of tears, of tantrums, of frustration interspersed with moments of laughter, happiness and surprise.
A journey where many a time I came off the path I was destined for but on which I found the faith, the strength, the belief to keep on going, finding my way through the darkness and into the light and right back onto my path.
To find joy, to be at peace with myself, to be able to pursue my dreams, embrace my uniqueness so that I could live a thriving, fulfilled life.
My journey has no clearly defined linear path, it's been more like an interwoven matrix of many different paths linking together.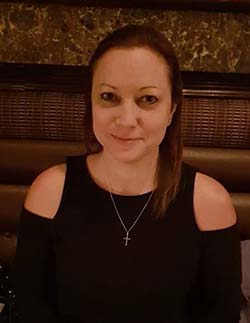 My journey starts in Brighton in the UK, born by the sea, a sign of things to come, a deep yearning to be by the sea has been with me for always.
I then started my life as a Third Culture Kid, living in Saudi Arabia, Singapore and Bahrain with my parents and my 3 siblings. I didn't even know this was a 'thing' until recently. It was very rare being one in the 1970s, when I became one of this unique group of people who spent most of their formative years in a culture other than their parents' or the culture of the country named on their passport!
They were very happy years with a very active, outdoors life where I shone as a swimmer and a gymnast! These years blessed me from an early age of the appreciation of different cultures and the significance of being a part of a bigger world, something that wasn't so common in the 1970s.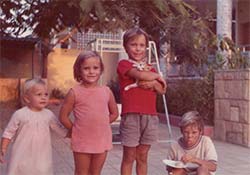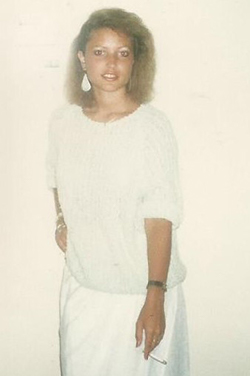 It gave me my constant need to travel and developed in me a sense of adventure with a definite case of wanderlust.
Returning to the UK close to my teens was a shock. The struggle to fit in, to find my place in the world, began. Being a Third Culture Kid meant I was different to those who'd grown up in the same place and hadn't ventured further than where they'd been born. It was difficult to find a connection.
Leading to my rebellious self showing up when I hit my mid-teens!
I started skipping school, I took up smoking, I partied, I didn't live up to my 'apparent' potential. I gave up much of what I had been doing to keep grounded as I tried to 'fit in' with those around me but I did sporadically keep up with my swimming and studying, just not consistently enough to do particularly great in either.
'Fitting-in' continued to play a big part in my life.
Losing myself, my identity, to please others whilst being desperate for approval.
Even if this meant behaving in a way that wasn't true to myself, that was self-sabotaging, and only caused pain and suffering.
Without direction, and no clarity, I took a break from education at 18, landing a desk job which led to my first 'grown-up' decision to pursue my dreams. I knew at this early age that an office and working for others wasn't for me so, way ahead of my time, I took time to try to figure out what fired me up, what excited me, what I enjoyed.
I enjoyed travelling, I enjoyed 'active' pursuits, I was good at helping others, so I enrolled on a degree programme, which was one of the first of its kind, in Leisure Management. It covered everything business related with a placement year to gain practical experience. It ticked the boxes for me and so started my business management and marketing career with a return to studying at the ripe old age of 22!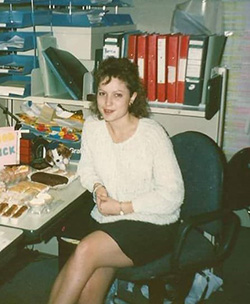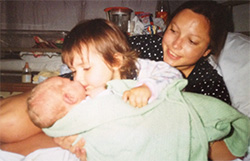 22 was also the age when I was diagnosed with PCOS (polycystic ovary syndrome), told I would be very lucky to have children and would more than likely need fertility treatment to help me conceive. Being told this at such a young age wasn't easy but being at university I threw myself into my studies and social life thinking that I didn't need to worry about it until later in life. Fortunately, it didn't appear to be an issue though as at 25 I had my first daughter, Amy, married my first husband and then we had our second daughter, Abbie, nine months later! Yes, she was a honeymoon baby!
Being a Mum & a Woman in Business & in Fitness!
As a Businesswoman for many years, I've also been a Teacher, Educator, Coach, Health & Fitness Professional, Course Creator and Director. My work has primarily focused on the Leisure, Health & Fitness Industries with over 27 years coaching, managing, training and educating. Managing buildings, well a Sports Centre, Theatre and gym, creating and running an Out of Schools Club Programme plus responsibility for a Health Programme at 3 venues were part of my business life too!
As a working mum making ends meet wasn't easy and many of my jobs overlapped as I had often had two or three at the same time! Plus, I studied again to acquire an MBA!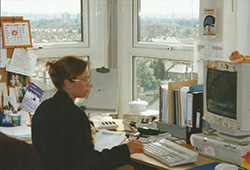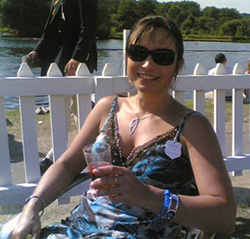 Around this time my first marriage started to unravel, and I spent this decade being a single mum to my daughters whilst working full-time, teaching classes and struggling to come to terms with being divorced and having to re-find my place in the world.
I call these years my Wilderness of Woe!
I was wrapped up in worrying about what other people thought about my actions and in trying to fit into other people's perceptions of what I should be like.
Until I finally checked back in with myself.
Climbing Back Up the Slippery Slide of Woe
The climb back up the slippery slope of woe began as I welcomed in my 40s!
I didn't want to be someone who lived their life saying 'I used to be …., I used to do …, I used to want …, I used to dream that I would …'
A subtle journey of re-discovery started to happen, my relationship with myself began to improve, I started coming back to me.
I stopped waiting for things to happen and I made them happen.
I started climbing mountains, both literally and metaphorically!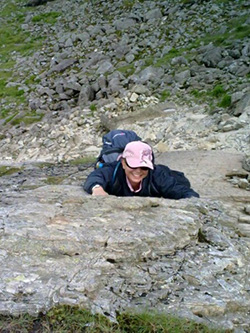 The Fulfilment of a Dream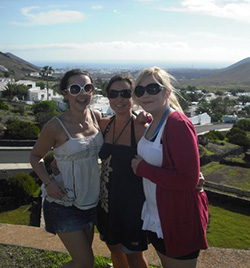 I started to make my dreams become a reality.
Including living abroad again, this time in Lanzarote with my daughters, where we spent two very special years.
Whilst there I taught English as a Foreign Language to children and adults, I call it my sabbatical from the worlds I'd been immersed in before!
It was also a time to reflect, to review, to refresh!
Happiness crept in, as did acceptance of myself, and I made room in my life for my now husband, Mike, to come in. We met on a climbing course, I was exploring new things to do!
My outlook, attitude, approach, thinking and behaviour were changing.
I found forgiveness for myself and for others
I at last started to become true to myself and live my life as it was meant to be lived.
I entered back into the world of health, fitness and nutrition becoming one of the first to run a revolutionary Nutrition & Fitness Club.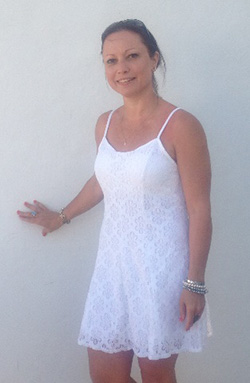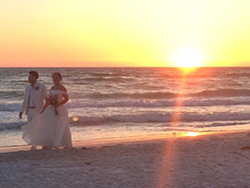 But I was still pulled in many directions and at the end of 2015 I'd reached a point of being close to burning out.
I had 'fallen' back into teaching far too many fitness classes, I suffered a very personal loss, and was close to losing my health, mind and sanity with the pressures, I was under, building up.
Allowing myself to become misaligned again was a significant wake-up call for me, especially as my 50s were approaching, along with all the changes that come with that! The focus shifted to creating a life of love, of joy, of fulfilment. One in which the lows are better navigated, and the highs always celebrated.
Back to Thriving & Fulfilled
I knew I had to do something; I did not want to re-enter another Wilderness of Woe era!
I joined a group coaching programme followed by taking on a coach 1:1 to guide and support me on my journey of transformation because that's what it's been.
I stopped the teaching of so many classes. I returned to coaching, to writing, to building my second business.
One of the many different transformations to bring me to where I am now. Including acquiring two grandsons along the way!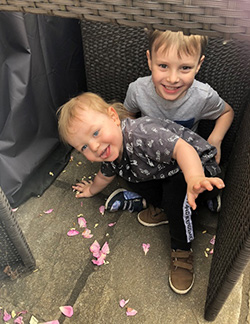 ---
Qualifications
Click here to view my qualifications
---
You now have a condensed snapshot of my story, thanks for reading!
It's why I'm here.
I work with women who want to get out of their own way, fulfil their potential and live their best lives. Women who want to pursue their dreams, who struggle to embrace their uniqueness and who are looking for how to live thriving, fulfilled lives.
Because I've been that woman and I want to help other women in their 40s, 50s and beyond to get out of their own way so that they can create a life that they love and fulfil their potential.
We are defnitely living in an amazing time of opportunity, a time of reinvention, a time when we can live a life of our own making. No matter what age or stage of life we're in.
I know you're ready to pursue your dreams, embrace your uniqueness to live a thriving, fulfilled life because that's why you're here right?
I know that you want to stop making excuses, stop finding reasons why you can't do things and stop staying stuck and struggling.
You too want to live a thriving, fulfilled life.
You too want to be able to pursue your dreams?
You too want to embrace who you are, your uniqueness?
You too want to be able to give yourself kindness, compassion and grace when times are not so good.
I hear you, I've been you I get you!
---
Let me help you on your journey to fulfilment by giving you access to my free guides.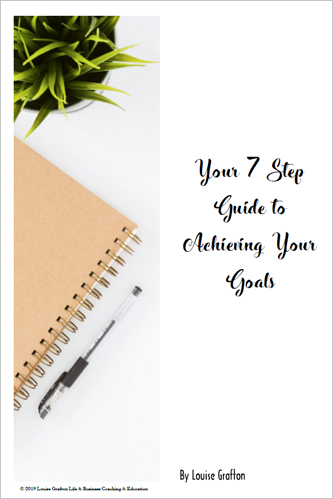 Your 7 Step Guide to Achieving Your Goals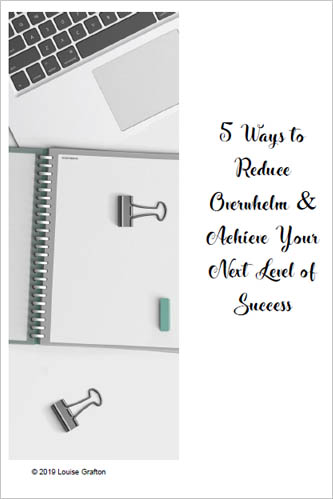 5 Ways to Reduce Overwhelm & Achieve the Next Level of Success
---
A Little About Me
When I'm not teaching, coaching, writing and creating irresistible products, or doing speaking gigs, I can be found:
Participating in some form of movement, yoga, walking, climbing and a bit of gym work!
Spending time with my family, especially my husband Mike, my parents, my daughters, my grandsons and the cat too!
Delving deep into history, either reading about it or visiting historical sites, including graveyards!
Travelling – I grew up in Saudi Arabia, Singapore and Bahrain and the travel bug has never left me! Two years as a grown up in Lanzarote reinforced this need to live abroad again.
Making plans to move abroad again, hopefully the amazing Anna Maria Island, where we were married. Yes, we married on a beach in the sun and warmth!
If you're dying to know more, here are 10 things you may not know about me …
I always have a bottle of water with me
I have a touch of OCD, I even colour code pegs when hanging up the clothes!
Flip flops are my thing, whatever the weather!
Painting my nails at my desk
Stationery and book shops are my favourites!
Taking snapshot photos is another of my things!
I am a lover of airport moments
I came out as an HSP only this year, once I'd finally accepted that yep I'm highly sensitive and it's okay!
I'm a huge card giver, whatever the occasion I always send a card!
I love the sun, the beach and the warmth, it's my happy place
"Results cannot be obtained, nor dreams and desires fulfilled, without first committing to take the action to achieve them."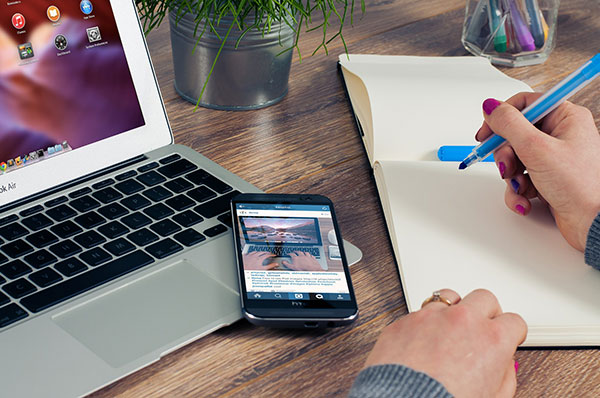 If you're ready to dive in further, then I'm happy to chat through options. All you need to do is book a free connection call with me by pressing on the following button to do so, simple!
Work with me right this second by booking this free connection call & live the life of your dreams with my programmes.