Recommendations
I use many other products, services and programmes in order to further enhance my personal growth or hey just to keep me in better shape physically, mentally, emotionally and spiritually.
I'm always happy to share these with my clients so why not just share with everyone who has been kind enough to check in with me on my online home?!
Everything I recommend has been tried, tested and/or used by myself so remember that these are just personal recommendations and … they may or may not have the same result for you as they have for me.
If you wish to give any of them a try though then please just click on the relevant link to get started.
And … don't forget to feed back how they've worked for you!
Links
Tropic Skincare
Visit my Tropic Skincare web shop:
www.tropicskincare.co.uk/shop/lgraftonmitchell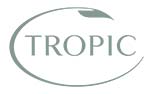 Paleo-Chef
Use the code Graftonpt for 10% off and free delivery on Paleo-Chef's 5 day plans.
Visit their web site at www.paleo-chef.co.uk

Yoga Bliss
www.yogabliss.co.uk/products/Yoga-Mats
Free Resources
I'm super excited that I'll be giving you so much in the way of free resources, that you will be able to take away and use, to help you on your journey.